Break Room Cleaning Services
in Columbus, Ohio
Kitchens and break rooms have a direct impact on employee morale, so it is essential that they be kept clean and well maintained. Dirty kitchens and break rooms often contribute to poor morale and a low level of respect for the company. In some organizations, kitchens and break rooms double as customer lounges, further necessitating the need or the space to be as clean as possible.
Many kitchens, break rooms, or employee lounges are equipped with many or all of the following items: microwaves, refrigerators, vending machines, water cooler, and coffee makers. The areas around these appliances and machines are often the messiest part of the room. You can expect to see food and liquid spills, discarded warppers, cups, straws, napkins, etc. Here at Hollywood Cleaning Services LLC, we take extra measures to assure you that breakrooms are throughly cleaned. We always take the extra time necessary to make sure of this.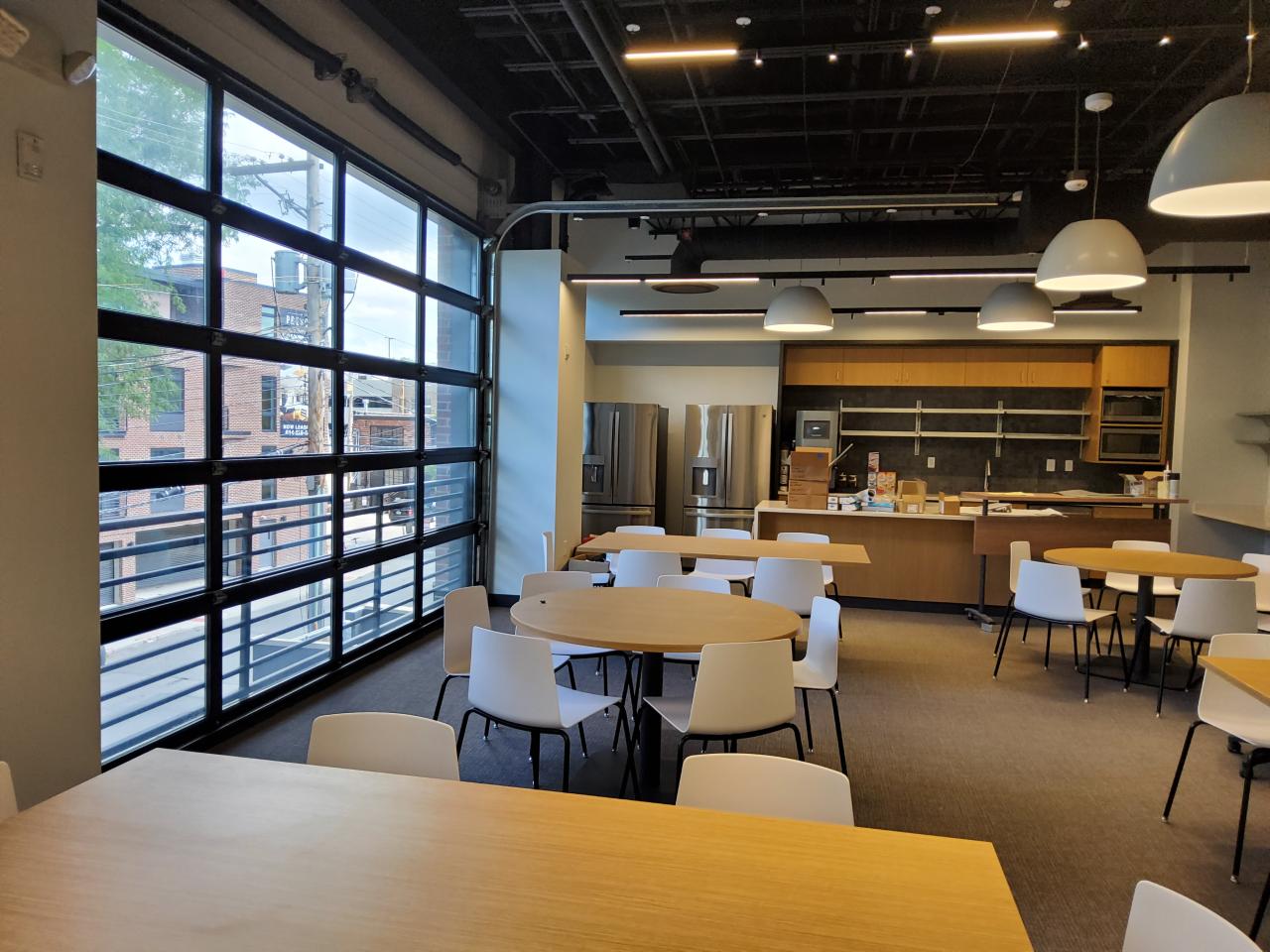 WHY CHOOSE US?
Hollywood Cleaning Services, LLC offers an array of commercial office cleaning services which we can tailor to your needs. "We don't meet expectations, we exceed them." Experience the difference a company that takes pride in keeping your workplace/facility clean and healthy makes!
Give us a call today for a complimentary quote
Tuesday
8:00 AM - 8:00 PM
Wednesday
8:00 AM - 8:00 PM
Thursday
8:00 AM - 8:00 PM
Saturday
8:00 AM - 8:00 PM