Commercial Sanitizing Services throughout the United States
Sanitizing lowers the number of germs on surfaces or objects to a safe level, as judged by public health standards and requirements. This process works by cleaning and disinfecting surfaces or objects to lower the risk of spreading infection. - Centers for Disease Control and Prevention
Businesses & Office Buildings
Multi-living & Assisted Living
Industrial & Warehouses
Restaurants & Retail Stores
Daycares & Schools
Churches & Religious Centers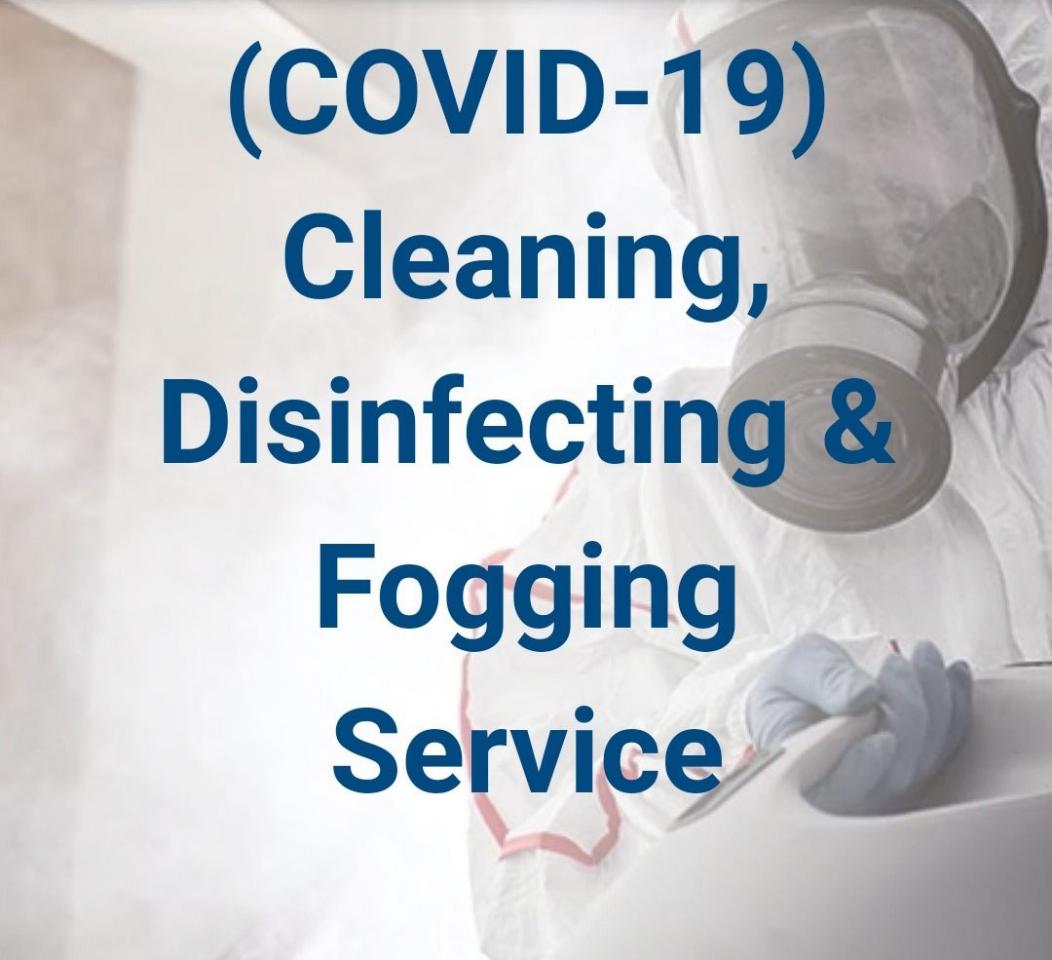 We offer professional sanitizing services for office buildings, medical buildings, churches, and other places of business. With the 2020 pandemic of COVID-19, cleaning and sanitizing surfaces and objects that are touched often is more important than ever. We offer a variety of scheduled sanitizing maintenance services for businesses using only safe, effective, CDC approved, and industry-approved cleaning methods and products. Our sanitizing services include spraying and fogging methods. Both sanitizing techniques are safe for adults, children, and pets that are CDC approved products to reduce viruses and germs to lower the risk. Contact us today for more information.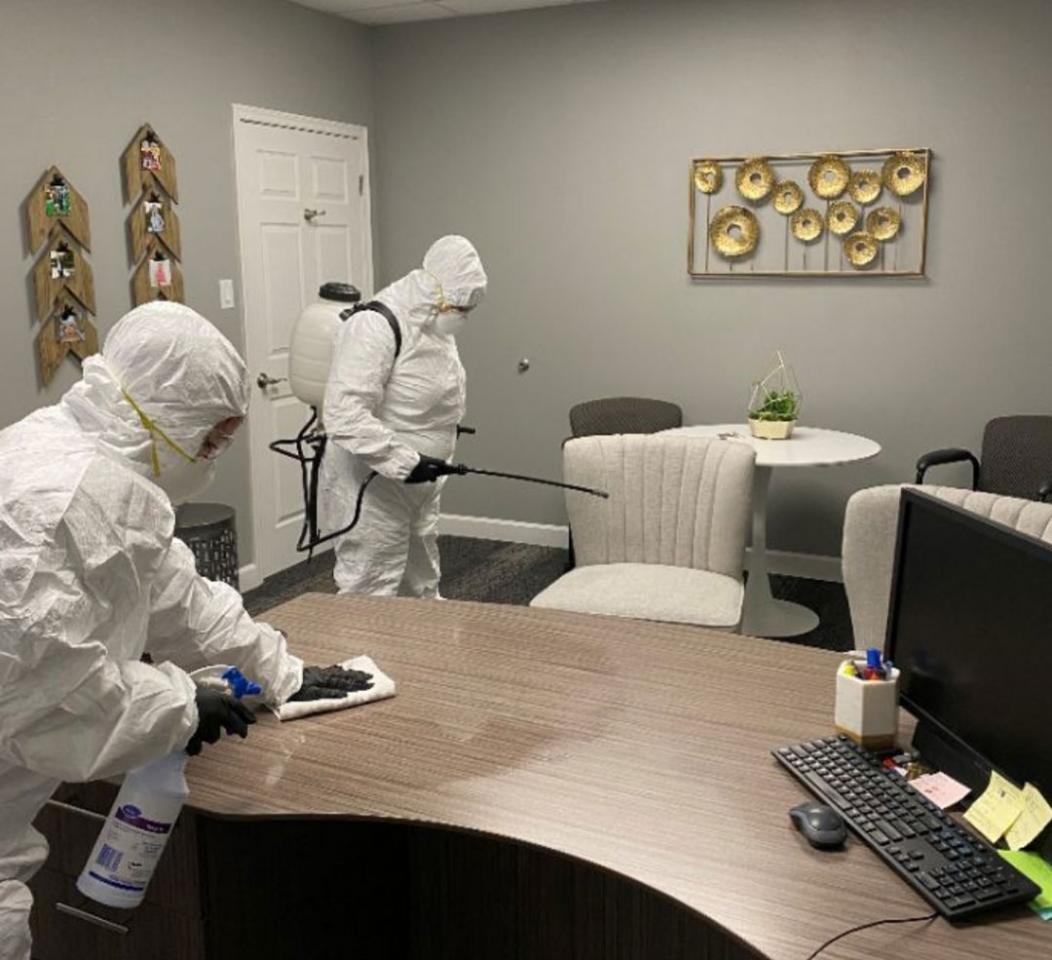 Multiple Sanitizing Methods
Our services can be delivered in different methods such as:
Wipe downs - Our cleaners will wipe down with disinfectant solutions all surfaces.
Fogging - Using the fogging method our specialist cleaners will cover all surfaces within the space/confined area including crockery, items in the kitchens, desk spaces and items on desks in offices and every nook and corner of a room/communal area.
Spraying - This method involves applying a fine mist of disinfectant on all the surfaces. All our methods will leave your surfaces disinfected.
Get in touch today for quotes and availability. Our cleaning teams are fully trained in delivering specialist cleaning services to aid businesses in infection control and decontamination of their surrounding environment.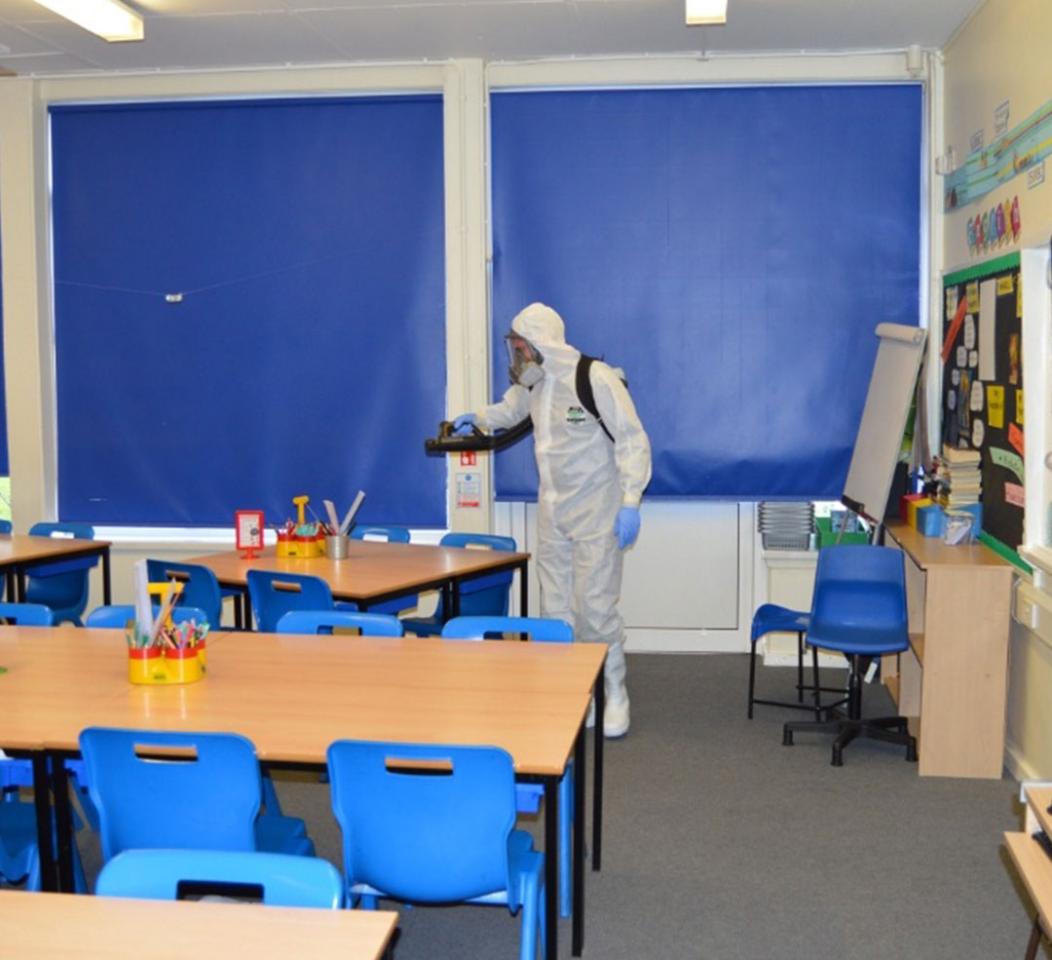 WHY CHOOSE US?
Hollywood Cleaning Services LLC offers an array of commercial office cleaning services which we can tailor to your needs. "We don't meet expectations, we exceed them." Experience the difference a company that takes pride in keeping your workplace/facility clean and healthy makes!
Give us a call today for a complimentary quote
Tuesday
8:00 AM - 8:00 PM
Wednesday
8:00 AM - 8:00 PM
Thursday
8:00 AM - 8:00 PM
Saturday
8:00 AM - 8:00 PM